Art Lessons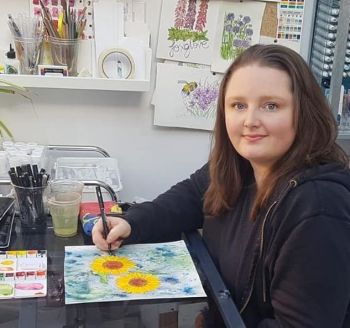 Our resident artist Kerri-Ann Briggs hosts a range of art lessons and workshops, you can find out more about her and the lessons we host here by taking a look at her website www.kabriggs.co.uk

Kerri-Ann also sells her art in store; originals, prints and cards.

Kerri-Ann is a qualified artist who has been running arty parties, workshops and lessons for over 10 years in Somerset & Devon. Kerri-Ann has also demonstraed for a variety of craft brands on TV and in craft centres around the UK.