30 Queen Street, Seaton, Devon, EX12 2RB
30 Queen Street in Seaton is home to Devon Art Supplies and Betty's Books. A shop dedicated to products that artists and book lovers won't want to miss.You'll find this quirky independant shop on the Seaton high street just a short walk away from the sea front.



Click on the logo's to read more about Betty's Books & Devon Art Supplies.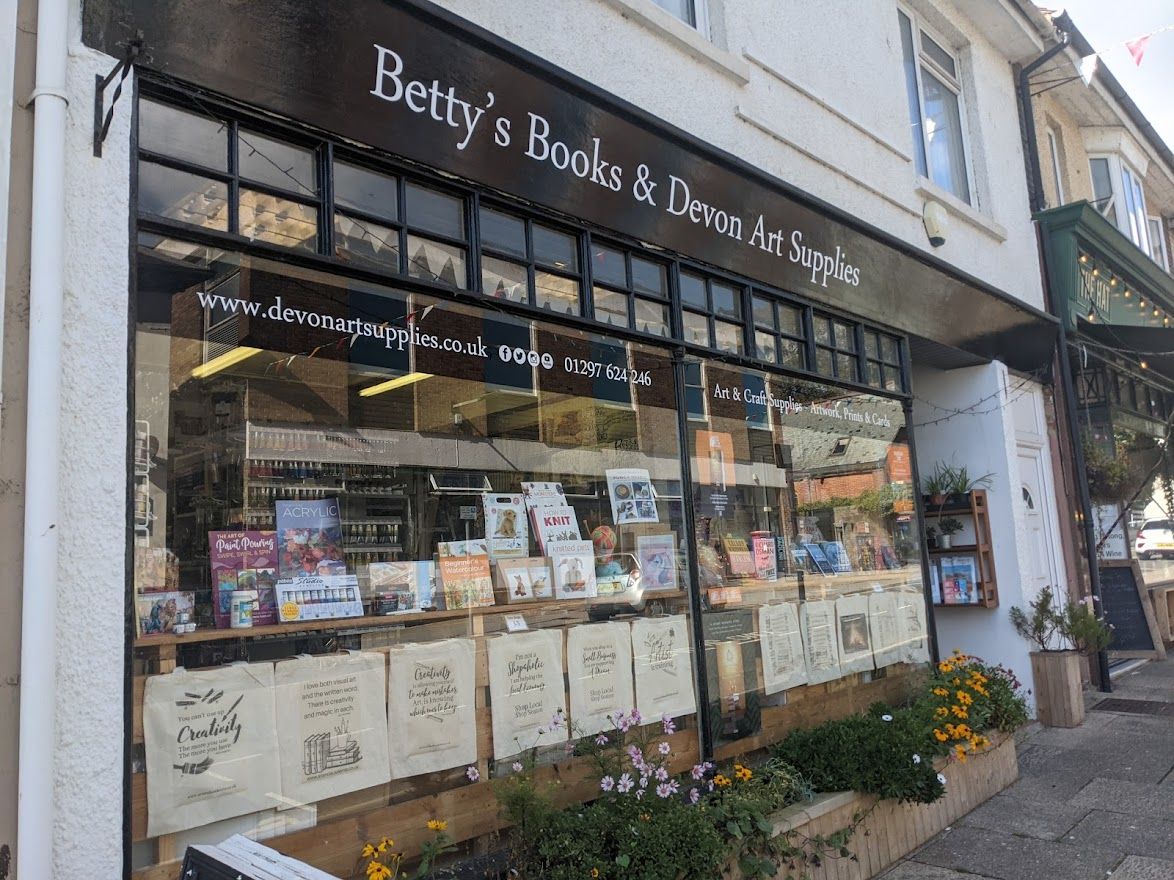 Monday : Closed
Tuesday : 10am - 3pm
Wednesday : 10am - 3pm
Thursday : 10am - 3pm
Friday : 10am - 3pm
Satuday : 10am - 3pm
Sunday : Closed

*Please note these hours are subject to change, always call in advance if making a special trip.
Betty's Books & Devon Art Supplies is run by Kerri-Ann Betty an artist and academic who has a passion for visual art and the written word. Kerri-Ann can often be found in store working on art projects or researching and writing papers for philosophical journals and her blog.
30 Queen Street, Seaton
At 30 Queen Street we have space to host small book clubs, book signings and talks. If you are interested in hosting such an event here please get in touch with Kerri-Ann on [email protected]