Visit us in Seaton
Did you know Seaton has its very own Arts & Crafts Centre?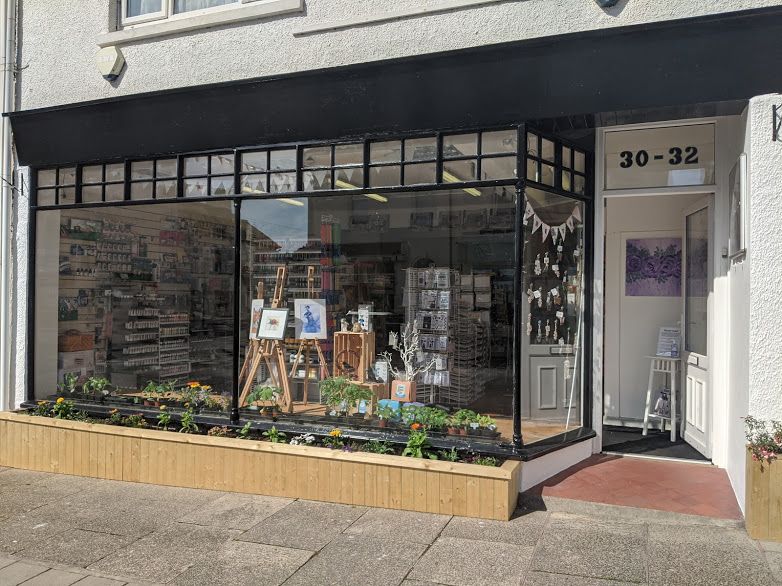 We are situated in the heart of Seaton's Cultural Quarter surrounded by wonderful art galleries. There is a micro pub next door to us and the beach is only a short walk away so it makes a fantastic day out. There are plenty of car parks nearby and the buses stop close to us too.

Imagine Design Create, now named 'Devon Art Supplies' on Queen Street opened in December 2014 and has been growing ever since. It offers a fantastic range of art, craft and hobby supplies and specialist art materials as well as a great range of kits.

Resident artist Kerri-Ann Briggs showcases her artwork here in the adjoining studio and display space and we run art exhibitions through the year showcasing artwork by local artists.

You can take a tour of the craft centre on our facebook and You Tube!

Devon Art Supplies
30 Queen Street,
Seaton,
Devon,
EX12 2RB
01297 624246

Current opening hours are limited due to the on-going global pandemic.
Monday : 9.30am - 2.30pm
Tuesday : 9.30am - 2.30pm
Wednesday : 9.30am - 2.30pm
Thursday : 9.30am - 2.30pm
Friday : 9.30am - 2.30pm
Saturday : 10am - 2.30pm
Sunday - CLOSED

*We will be closed from Christmas eve through until 5th January 2021 so that we can spend time with our young children*

If you are unable to visit us during these times we can offer a CLICK & COLLECT service out of hours or you can opt for your items to be posted.