Know a Matcha lover?
Posted on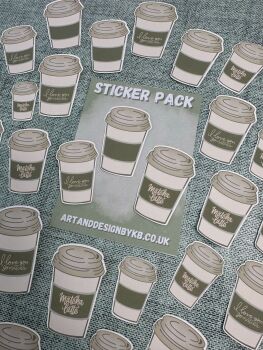 If you are a Matcha lover, or know someone who is check out these new Matcha themed sticker packs. They would make a great little gift. These stickers are made using waterproof sticker vinyl so can be adhered to a wide range of surfaces and are waterproof.

These would be great to use inside or on the covers or notebooks and journals.

These are available now over on Kerri-Ann's website www.artanddesignbykb.co.uk and also in store at Devon Art Supplies and Betty's Books, 30 Queen Street, Seaton, Devon, EX12 2RB

Alongside these new sticker packs are a range of other hot drink themed stickers so if you are a coffee or tea drinker you'll find a sticker pack for you there too.