You can also shop with us at Bookshop.org
Posted on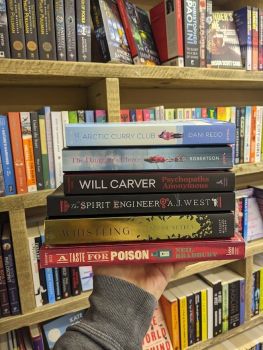 As well as buying books directly from us there is another way you can support our little shop.

If you can't find the title you are looking for here on our website and you don't feel like waiting for us to order it in for you, you could order it via our link with Bookshop.org here. Every purchase made using our bookshop.org link gives us a small commission percentage. Though it is not as much as purchasing directly every penny really does count. We are so grateful to each and every one of you who supports our little family business.

Why not head over now and take a look at some of the lists we've create to inspired you.