Our new shop layout, including a dream bookcase and ladder
Posted on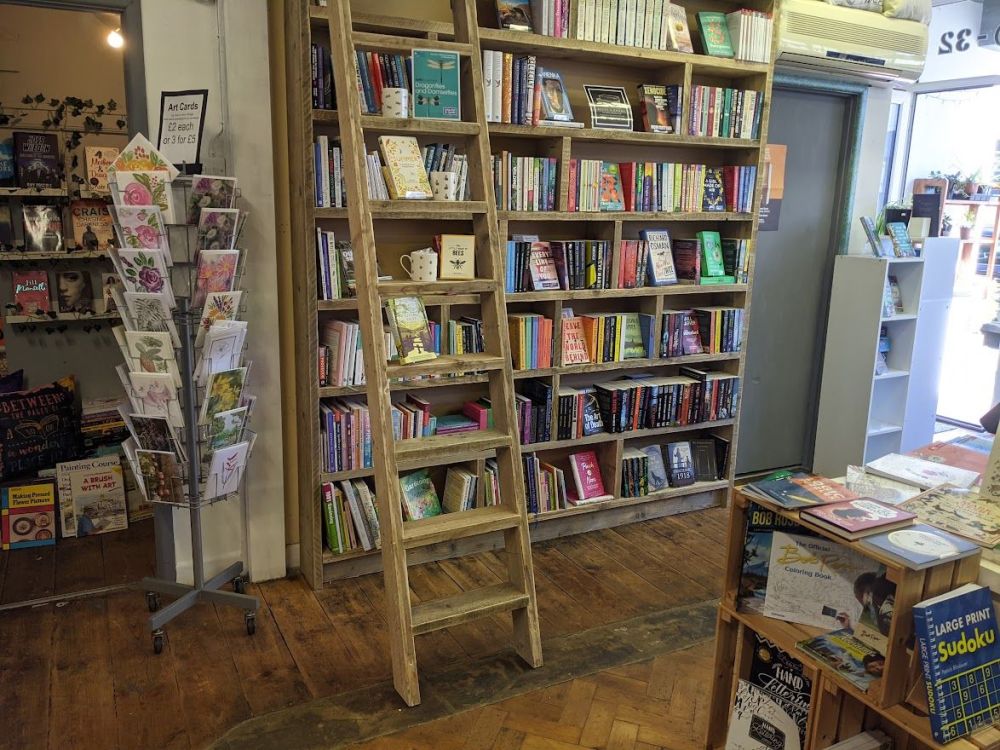 We are so pleased to reveal our brand new Betty's Books shop layout complete with a custom built bookcase and ladder. A big thanks to BRB Carpentry for designing and creating this for us. We've been looking forward to having this built for a long time now and we are so pleased it is up and ready to fill with even more books (more shelves above that are empty)

You can take a virtual tour of the shop here.

We have another stage to our refurb plans which will make visiting even better but we can't reveal it yet as we don't have a firm date for it to be compelted. We'll let you all know when it's booked and in the diary!

We hope you'll pop in and visit us soon, please do let us know what you think of the new bookcase.