The Spirit Engineer | Book Review
Posted on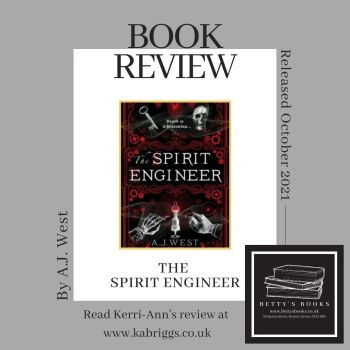 Kerri-Ann's most recent book review is on The Spirit Engineer by A.J West, you can read it by clicking here.

'A fiendishly clever tale of ambition, deception, and power.' DERREN BROWN

If you like the sound of this spooktacular title then you can pre-order it here with us. We are able to hand deliver it to you in the Seaton, Devon area or we post out orders UK wide on a daily basis.