To Gesso or not to Gesso?
Posted on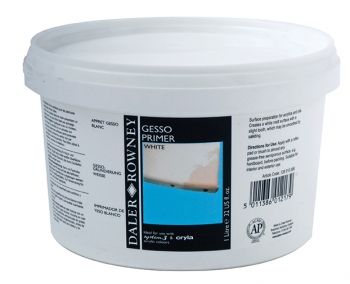 Gesso, something that has been requested a lot recently. We offer a selection of different brands of Gesso in different size quantities too.

So what is Gesso??...
Gesso prepares (or "primes") the surface for painting, making the surface slightly textured and ready to accept acrylic paint. Without gesso, paint could soak into the weave of the canvas.

Gesso can be used on a variety of surfaces not just canvas.