Watercolour Pencils
Posted on
Here at Imagine Design Create we stock a great range of watercolour paints. From tubes to travel kits.
If paints arent your thing, why not try the Derwent Academy Water colour pencils?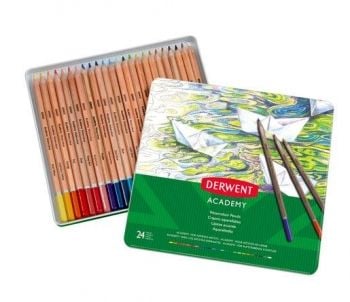 These pencils are easy to use and create a vibrant range of colour washes and effects.
Why not treat yourself to a set today?
Our Watercolour Pencils can be found at our online shop.