Solid Flower Polka
Posted on
Helloo from Lynn x
I love the polka effect of the stamp and this inspired me to create a polka background.
For this example I have used the Solid Flowers and the Solid Rectangles stamp sets.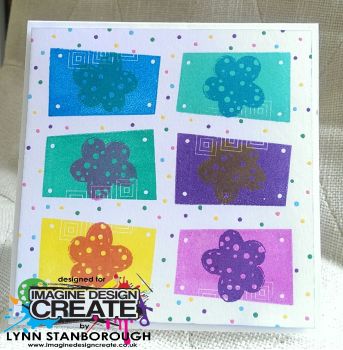 I used one of the solid rectangles to repeat stamp an image to use as individual frames to the solid flower. I stamped the rectangle opposite way round to give it a topsy turvy look. I stamped the same design flower into each in different colours. The look sort of reminds me of the retro images you see of Marilyn Monroe (you know the ones I mean).
In the white spaces I used different coloured marker pens to create the polka dot design.
I chose to colour the edge of the card in a contrasting colour and not to layer onto another piece of cardstock. To make the card stand out I added it to the card blank with 3D foam.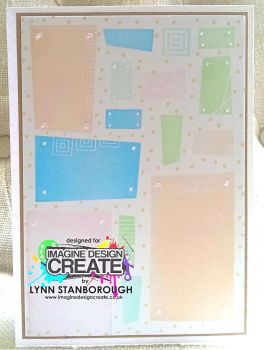 Helloo from Lynn x
I really wanted to create a pastel card. I'm more of a black girl myself, black is my favourite colour. I thought it would make a nice change to use different colours and for this I chose the Solid Rectangle and the Nesting Circles and Rectangles stamp sets.
Using different pastel ink shades I stamped the images to fill the whole card. The small white spaces left on the card I filled using a beige marker pen to create a polka dot effect. The rectangle corners are decorated using Tonic Jewel Drops.
I hope you enjoyed my examples today and will join me next time. Lynn x