Soft Pastels - NEW colour sets available
Posted on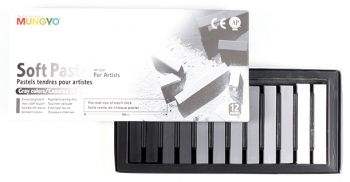 We are super excited to have this new GREY TONES set in store now. We know many of you have been wanting a set that includes white, black and a variety of greys so this new set is very welcome! These soft pastels are beautiful to work with and can be used alone or together with other mediums to create stunning mixed media work.

As well as this new set we have the usual colourful sets available in 12's / 24's and more in a variety of different brands.

You can take a browse of the soft pastels available over on our website shop here or pop in store and see us, we can show you our variety of soft pastels from a variety of brands.