Silicone Oil and Paint Pouring Medium available in Seaton
Posted on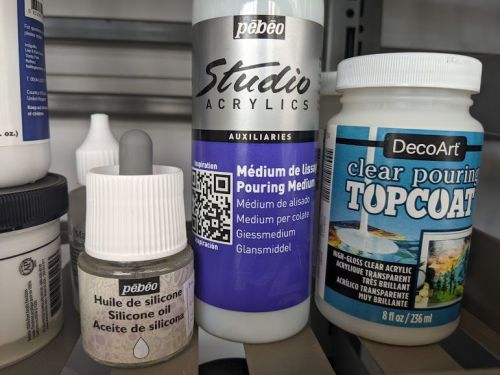 Silicone Oil for paint pouring is available now in our Seaton craft shop. If you are looking to give paint pouring a go it is well worth visiting us at Devon Art Supplies in Seaton, Devon where we have a variety of paint pouring supplies in a range of brands.

We sell paint pouring mediums that work with acrylics in different quantities and different brands so you can choose your favourite. We also sell paint pouring mediums that works with FW inks. This new medium is proving popular already and is selling out fast.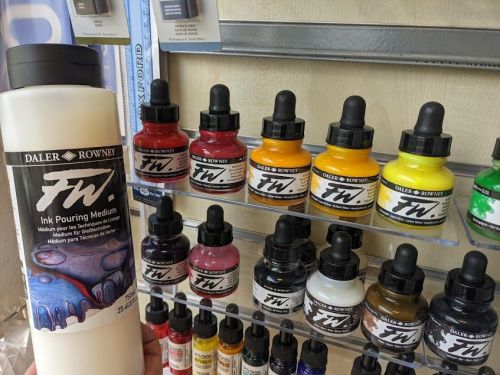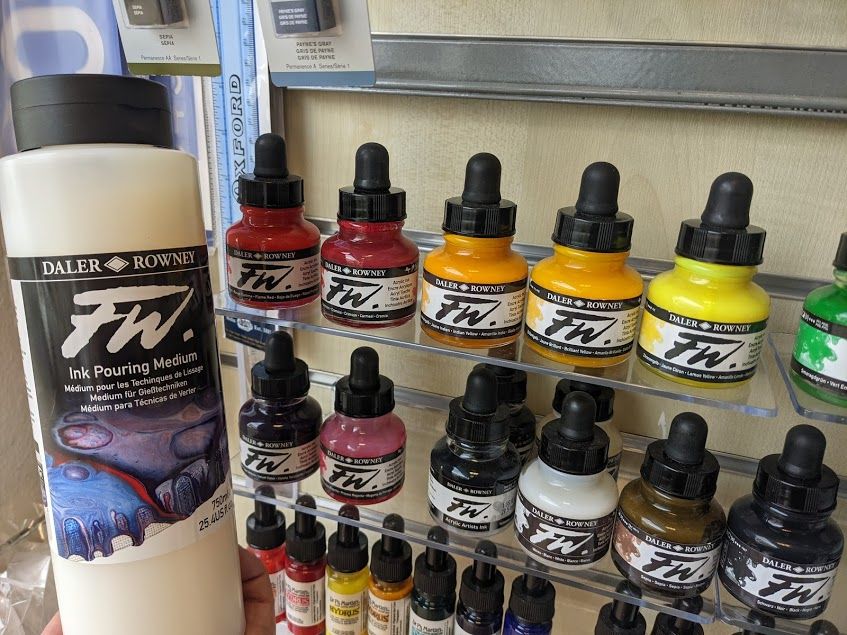 If you love working with FW acrylic inks then you are going to love this new ink pouring medium. We've been told by our regulars who have used this product that it works really well with the Pebeo silicone oil too, it creates some stunning effects.

We'd love to see your paint and ink pouring creations so feel free to send images in to us at [email protected] or tag our Facebook / Instagram account in your posts.