Learning to adapt as a small family run art shop in Seaton, Devon
Posted on
T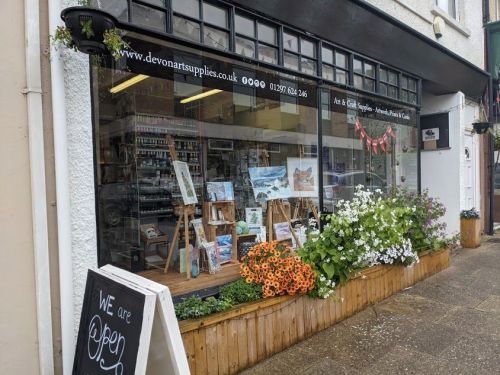 When we moved here to Seaton in 2014 and rebranded from Imagine Design Create Ltd to Devon Art Supplies we had a shop packed full of creative supplies, we ran birthday parties, workshops afterschool clubs and more. At that point we were the only shop in Seaton offering these products and services. We loved having the shop packed full of families enjoying getting creative. Times have obviously changed and we have had to adapt to survive as a small family run business.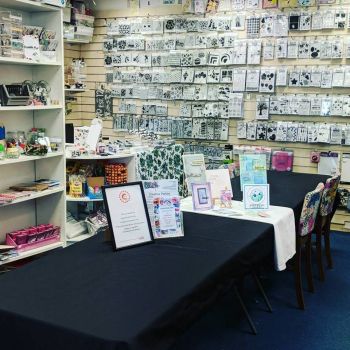 (The way the shop once looked, the wall has now gone and long workshop table removed)

One of the ways we have done this is to invest in our website, our website not only hosts this blog to keep you up to date with all things Devon Art Supplies related but also has information about us and a web shop where you can order for home delivery, collection or postage delivery. We also have two Youtube channels packed full of demonstrations, tips and advice.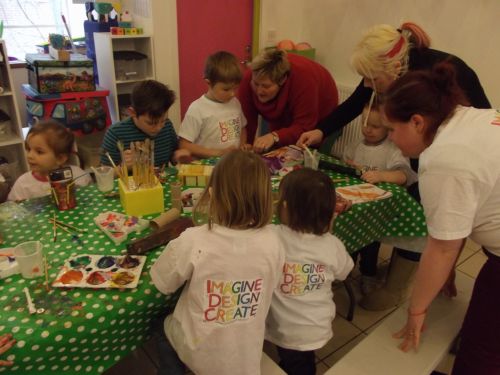 (Flashback to a time where we ran regular workshops and our branded T-shirts!)

Another way we have adapted is to increase the range of art brands and supplies we offer and this is something we really want to continue to do but we need your help. We need to know what art supplies you want to see both in store and here on our website. We currently offer an order in service, there are many products we have access to from our suppliers but cannot afford to stock in store so we offer an order in service which means we can usually have the art supply you need in store and ready within 48hrs. We can then arrange a suitable collection time or deliver to your door in the Seaton area.

We have invested in the past few years on improving the shopfront and interior including removing a wall to open the shop up making it easier to move around, re-painting the shop front and having a planter built which we've filled with colourful plants to help us catch your eye when you are walking around Seaton. We really love getting your feedback on these changings and it has been lovely to hear how much you are loving these changes so far and appreciate the hard work that has gone in to keeping our little shop open and inviting.

We plan to continue stocking wool and yarns from Stylecraft, we know that you love these and we are doing our best to keep on top of ordering the various colours and varieties including chunky, aran and double knit.

We will continue to stock cardmaking and stamping supplies including our own brand range of Imagine Design Create stamps. We know that you love these and want to continue offering a variety of craft supplies like stickers, stencils and ink pads too.

We are unsure if we will continue with the beading supplies and jewellery making supplies, we investing quite a bit in these over the past few years and have noticed a decline in people purchasing these supplies so we will see how things go for the rest of 2021 before deciding if we will discontinue these products.

We have discontinued the cake making selection, we have a few items left but once these are gone we will no longer stock cake making supplies.
There are a number of other ways we want to adapt and develop the shop and some of these are in progress due to be carried out over the coming months, so watch this space! We would love to hear your thoughts too, what would you like to see us stock here at Devon Art Supplies? What would you like to see change?

We are here for you, our lovely Seaton community and visitors so your views and opinions are important to us!

Thanks as always for your support,

Kerri-Ann, Jon & family x