Recipe Challenge
Posted on
Recipe Challenge

I decided to enter my first 'Recipe challenge' this is a slightly more difficult challenge as you have to stick to specifics given for example in the challenge it requested

1 Image, 2 shapes, 3 papers & 4 embellishments.

It can be quite hard at first to think of how to create something to such strict guidelines especially if you create cards the way i do just allowing creative flare to take over and be inspired by the items in front of you. In front of me when creating this one i had the 'Mister Mr' pack of ultimate papers and die cuts along with other bits and pieces.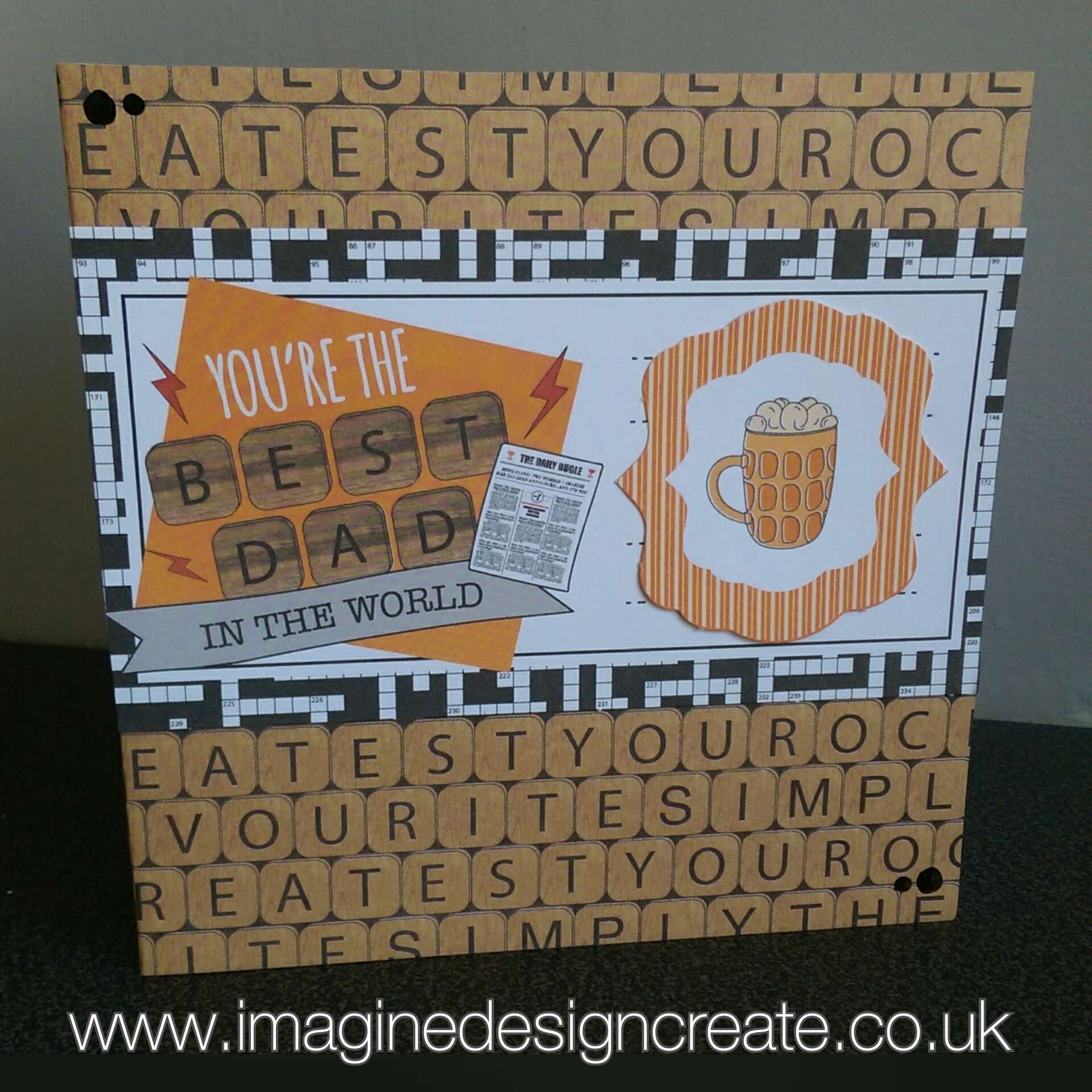 I decided to use 3 papers one was a scrabble letters, i used this as a base. Then the crossword paper i used as a backing to my main area. The final paper was the orange striped paper which backs my image of a glass of beer. The shapes come in with the rectangle that creates the area for my wording and image and my second shape is the shape around the glass of beer. The 4 embellishments are simple flat black gems in the corners.
Hopefully the card fits the brief to the standards they were looking for but either way i enjoyed having a go at the different way of crafting cards, i think i'll give it another go with some other recipe challenges when i find some!

Challenge 323 - http://trimmiescraftchallenge.blogspot.co.uk/