The Daughters Choice | Book Review
Posted on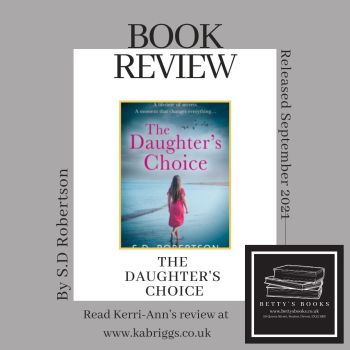 Have you read Kerri-Ann's latest book review?

It is on the book 'The Daughters Choice' by S.D Robertson.
You can read her full review on the blog here.

You can also follow her on Goodreads to keep up to date with what she is reading and what she is rating. Head on over to www.goodreads.com/mrsbettylovesbooks and add her for updates.

This title is available to pre-order here with us. It is due to be published on the 30th September so not long to wait. We post out UK wide or deliver FREE in Seaton.